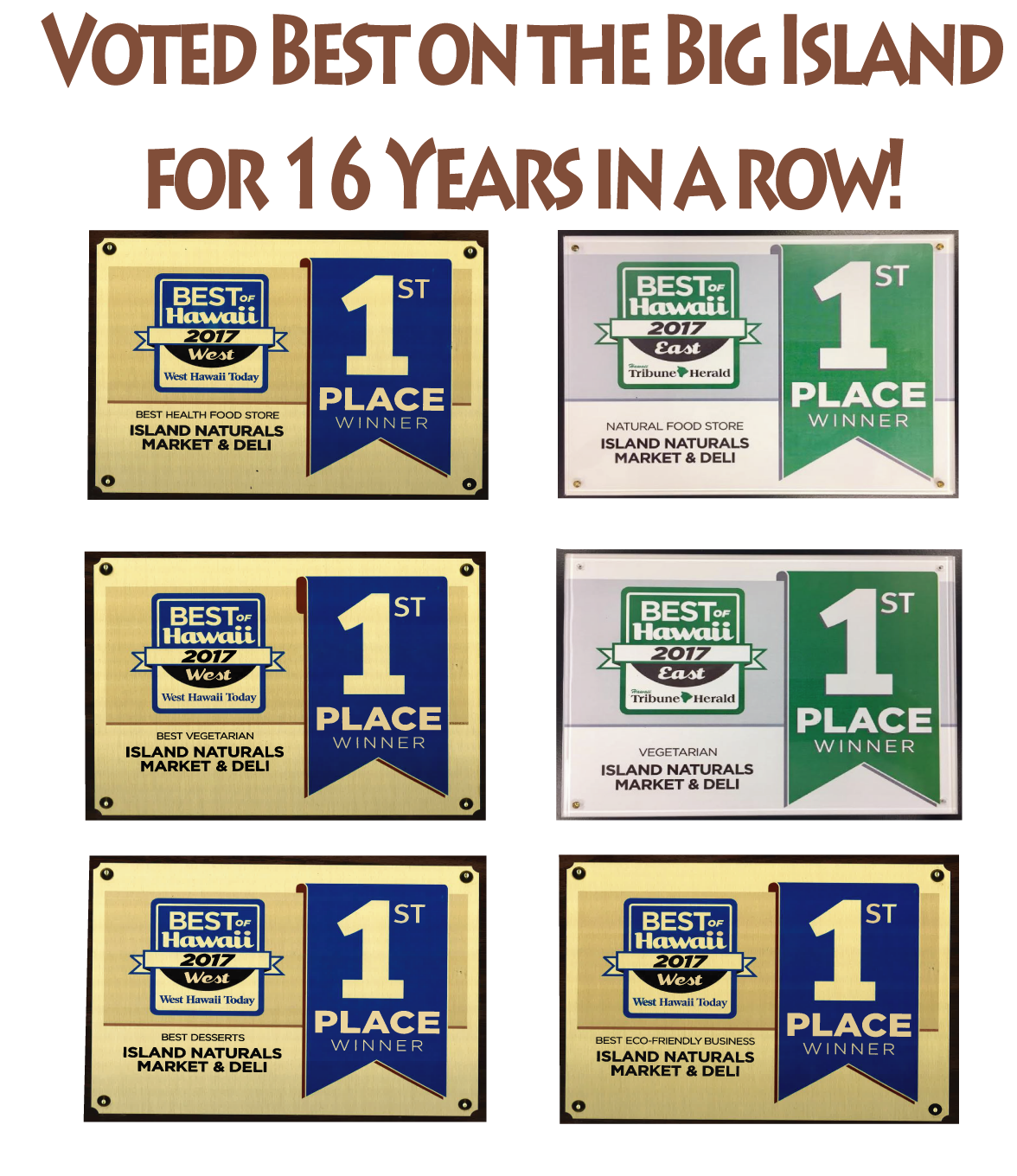 Hawaii is home to so many amazing shops, activities, and locations. Looking for a healthy place to shop? That's where we come in. The people who live in and visit Hawaii know that they're somewhere special. When it comes to food, Island Naturals is your premier source for quality natural and organic foods on the Big Island of Hawaii. We have health food stores located on both sides of the island. We have natural grocery stores in Hilo and Pahoa on the east side of Hawaii island. Our Kailua-Kona natural grocery store location is on the west side of the island.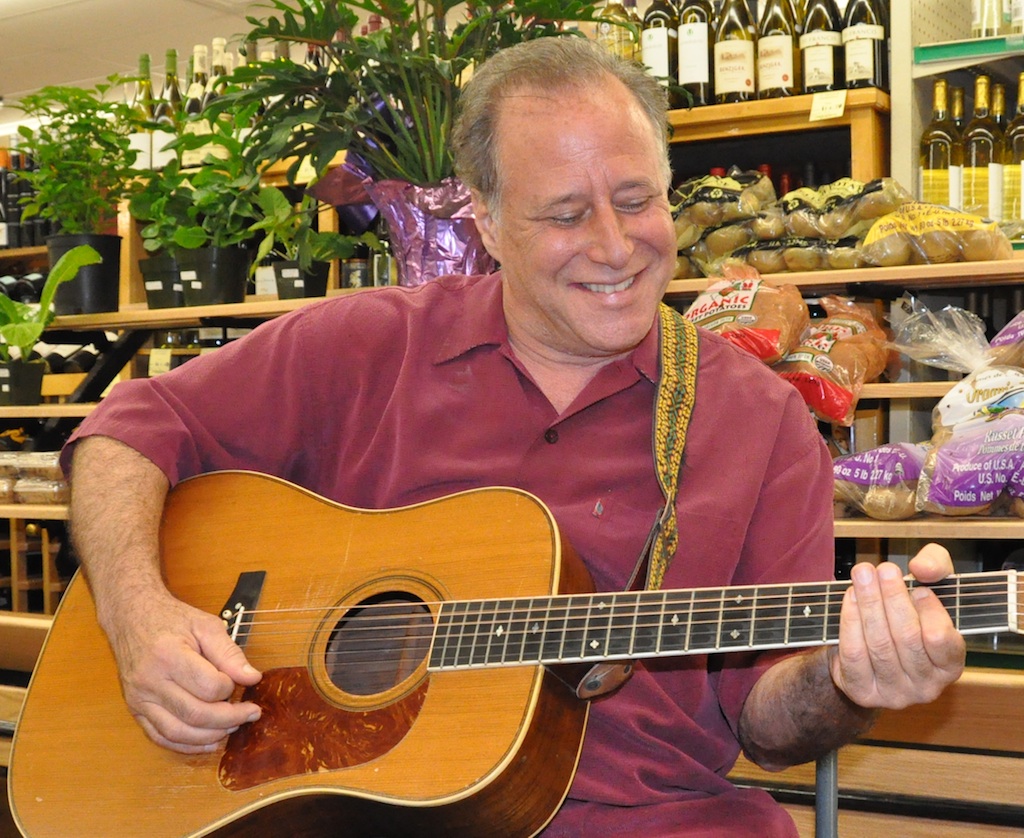 Our department buyers select the finest local and organic produce, groceries, refrigerated and frozen items, beer, wine, meat, fish, and bulk products. Each of our store locations boasts an in-house, award-winning deli and organic bakery. We are very proud of the flavor, integrity, and variety of our freshly made ready-to-eat food.  Our vitamins, supplements and natural body care items and green household products are great choices for our health conscious customers. Island Naturals offers a healthy option for everything you need, all under one roof.
Island Naturals was started by Russell Ruderman almost two decades  ago. A Hawaii resident for over 25 years, Russell has been steeped in the health food and organic farm industry since 1975.
His abiding interest in health food products, customer service and organic food issues led him to start Island Naturals in Hilo back in 1998. His commitment to integrity in labeling, local food sourcing, attractive store design, and respectful and fair treatment of employees has resulted in creating the best organic food markets in Hawaii. Talk to our customers or employees and they will tell you that we're serious about our commitment to organic and quality natural foods. Our staff is knowledgeable and excited about natural foods on a personal level; this results in a progressive work environment. Our whole team is motivated to carry the best organic foods and products for our conscientious shoppers.
We welcome everyone, whether you're a long time natural foods shopper, a customer with a special dietary need, or if you've never stepped foot in a health food store in your life!  From vegan to first time health food shoppers, all of our customers have one thing in common, they want to make healthy choices for their families and eat delicious food!  We've been voted the best health food store on the island for sixteen years in a row. More than just a natural foods grocery store, Island Naturals is a cheerful and inviting environment for customers and employees alike. We like to have fun while we work and it seems to be contagious!  Customers will often find themselves amidst a lively, energetic atmosphere; possibly meeting up with friends and neighbors to chat while they shop. We frequently hear comments about the variety of customers in our stores, including folks you'd never expect to see in a natural food store. This is our definition of success, as we are committed to bringing healthy food into the lives of as many people as possible.
Mahalo for shopping at Island Naturals!